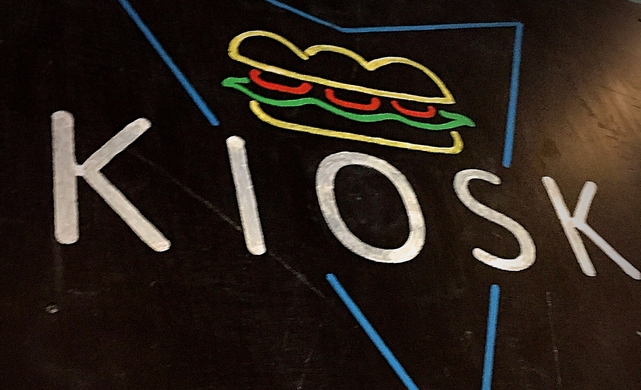 Welcome to Kiosk, our independent on-site café!
Situated at the heart of the building, this space is perfect for informal meetings, small events and a change of scenery from your office. The café area links to our internal courtyard, so in those few days of summer we get - you can enjoy your cuppa outside.
Offering a wide range of freshly prepared sandwiches, soups, wraps, breakfast rolls as well as daily slow cooked specials and homebaked treats and of course expertly made coffees.
Kiosk is ready to serve you Monday – Friday (9am – 4pm).
To enquire about catering or to organise an event in our café or elsewhere in Film City Glasgow please contact Michael Singleton at facilities@filmcityglasgow.com