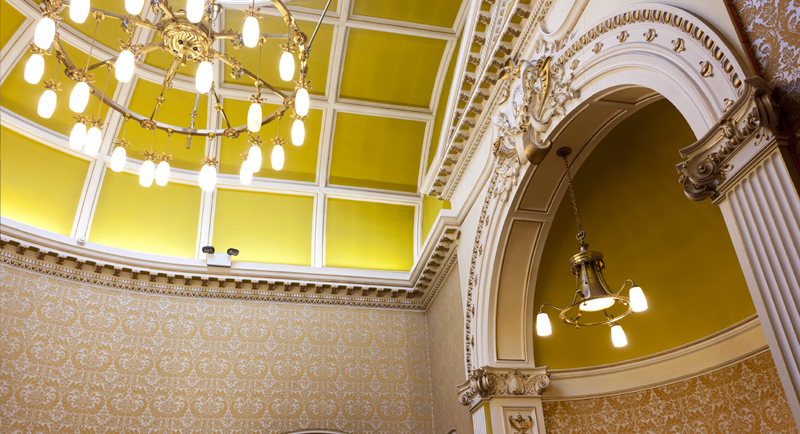 Cookie Policy
PRIVACY AND COOKIES POLICY
You are at the heart of everything we do and it's important to us that we maintain your trust and confidence by handling your personal information with respect.
This policy (together with any terms and conditions of website use and any other documents referred to within it) sets out the basis on which any personal data we collect from you, or that you provide to us, via our website made available and operated at filmcityglasgow.com, will be processed by us. Please read the following carefully to understand our views and practices regarding your personal data and how we will treat it.
By using our website, you agree to this policy. If you do not agree, please do not use our website or submit any personal data through it.
The data controller is Tiernan Kelly at Film City Glasgow, a company incorporated in Scotland with company number SC218204 and having its registered office at Film City Glasgow, 401 Govan Road, Glasgow, G51 2QJ, contactable on
Tiernan@filmcityglasgow.com
Information we may collect from you
Our lawful basis for collecting and processing information about you is 'legitimate interest'. Following an information audit, we have concluded that the collection and processing of information is necessary for the delivery of our services. Furthermore, our services could not be delivered without collecting and processing this information, and the manner in which it is collected and processed is not detrimental to the data subject or would be considered to be an unexpected use of that data.
We may collect and process the following information about you:
information that you provide when filling in forms on our website;
information you provide when you report a problem with our website;
information you provide when interacting with content made available by third parties upon our website;
information you provide you contact us by phone, e-mail, social media or otherwise; and details of your visits to our website including, but not limited to, traffic data, location data, weblogs and other communication data, whether this is required for our own administrative purposes or otherwise, and the resources that you access.
The information you give us may include your name, e-mail address, details of your device, and/or particulars of your social media account.
IP addresses
We may collect information about your computer, including, where available, your IP address, operating system, browser type and version, time zone setting and browser plug-in types and versions for system administration and to collate aggregate information. This is statistical data about our users' browsing actions and patterns, and does not identify any individual.
Cookies
Our websites use cookies to distinguish you from other users of our websites. A cookie file (a small file of letters and numbers that we store on your computer or other access device) will be placed on your computer or other access device each time you visit our website.
We also use analytical cookie files. These allow us to recognise and count the number of visitors and to see how visitors move around our website when they are using it. This helps us to improve the way our website works, for example, by ensuring that users are finding what they are looking for easily.
If you wish to delete any cookie files, please refer to the instructions for your file management software to locate the file or directory that stores cookies. Our cookies will contain the domain name filmcityglasgow.com within the file name.
You may refuse to accept cookie files by activating the setting on your browser which allows you to refuse the setting of cookies. However, if you choose this setting, you may be unable to access certain parts of our website.
Storage of Personal Data
The information that we collect from you may be transferred to, and stored at, a destination outside the European Economic Area ("EEA"). It may also be processed by staff operating outside the EEA who work for us, our content providers, or for one of our suppliers. Such staff maybe engaged in, among other things, the provision of support services. By submitting your personal data, you agree to this transfer, storing or processing. We will take steps to ensure that your data is treated securely and in accordance with this privacy and cookie policy.
All information you provide to us is stored on our secure servers.
Unfortunately, the transmission of information via the internet is not completely secure. Although we will take steps to protect your personal data, we cannot guarantee the security of your data transmitted to our website; any transmission is at your own risk. Once we have received your information, please be assured that we will use strict procedures and security features to try to prevent unauthorised access to, destruction of or damage to such personal data.
Uses made of the information
We use information held about you in the following ways:
to improve our website and to ensure that content from our website is presented in the most effective manner for you and for your computer or other access device;
to provide content to you;
to provide content you have uploaded to others;
to assist in generating funding for content made available via our website, or the further development of that content;
to carry out our obligations arising from any contracts entered into between you and us;
to administer our website and for internal operations, including troubleshooting, data analysis, testing, research, statistical and survey purposes;
to notify you about changes to our service or website;
to allow us to consider your comments, queries and suggestions and respond, if necessary;
as part of our efforts to keep our website safe and secure;
to comply with any legal obligations;
to protect the rights, property or safety of others; or
to enable or facilitate the exercise of our rights under our terms and conditions of website use.
We may also contact you by mail, telephone, e-mail or other electronic messaging service with information on content, products and services that may be of interest to you. By providing us with your telephone numbers, e-mail address and / or social media account(s) details, you consent to being contacted by these methods for these purposes. If you do not wish to receive such communications from us, please e-mail us at info@filmcityglasgow.com.
We may keep personal data which we collect for a reasonable period for any of the purposes mentioned above.
Disclosure of your information
We may share your personal information with:
those providing funding in relation to content made available via our website;
business partners, suppliers and sub-contractors, for the performance of any contract we (or they) enter into with you;
business partners and suppliers in order that they may contact you with offers of goods and services that may be of interest to you; and
analytics and search engine providers that assist us in the improvement and optimisation of our websites.
We may disclose your personal information to third parties:
in the event that we sell or buy any business or assets, in which case, we may disclose your personal data to the prospective seller or buyer of such business or assets
if our business or substantially all of its assets are acquired by a third party, in which case, personal data held by our website users may be one of the transferred assets
if we are under a duty to disclose or share your personal data in order to comply with any legal obligation or in order to enforce or apply our terms of use and other agreements;
to protect the rights, property, or safety of us, our customers, or others. This includes exchanging information with other companies and organisations for the purposes of fraud protection and credit risk reduction.
Third party personal data
Where you submit personal information regarding another person you confirm that they have consented to you acting for them and to the processing of their personal information, and that you have informed them of our identity and the content of our terms and conditions of website use and this privacy and cookie policy, including the purposes for which their personal information will be processed by us and that they have explicitly consented to our use and processing of their personal information (including sensitive personal information, where necessary).
Our terms and conditions of website use and this privacy and cookie policy will apply to any such third party personal information in the same manner that they apply to your own personal information.
Your rights
You have the following rights in relation to your data:
- the right to ask us not to process your personal information for marketing purposes
- the right to be informed about the use of your data
- the right to access the data about you that is collected by us
- the right to rectification
- the right to erasure
- the right to restrict processing
- the right to data portability
- the right to object
- the right to not be subject to automated decision-making
You can exercise your right to prevent such processing by contacting us at info@filmcityglasgow.com.
Unfounded or excessive requests may be refused, in which case feedback regarding the reasons for refusal will be given.
Our websites may, from time to time, contain links to and from the websites of content providers, advertisers and affiliates, or others. If you follow a link to any of these websites, please note that these websites have their own privacy policies and that we do not accept any responsibility or liability for these policies. Please check these policies before you submit any personal information to these websites.
Changes to our privacy and cookie policy
Any changes we may make to our privacy and cookie policy in the future will be posted on this page and, where appropriate, notified to you by e-mail. Please check back frequently to see any updates or changes to our privacy and cookie policy.
Contact
Questions, comments and requests regarding this privacy and cookie policy are welcomed and should be addressed to info@filmcityglasgow.com.