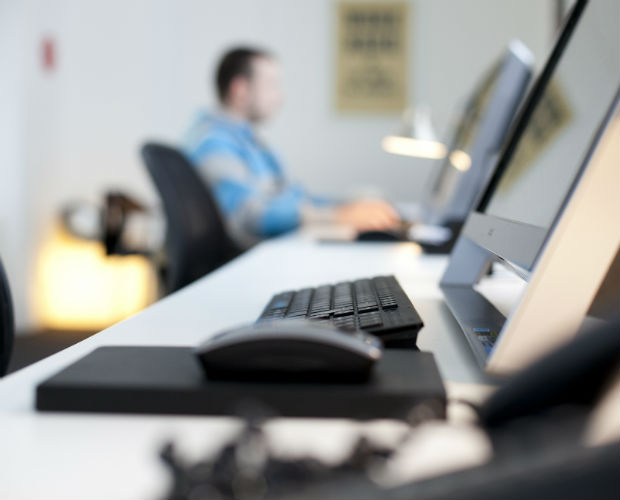 25 May 15
THE DOCKS
The Docks is our new co-working space which has been introduced in response to huge demands for mid-to-long-term individual desk space. This is a great solution if;
• Your business is ready to grow from your home office but needs a stepping-stone before taking a private office.
• Your business is going through a quiet spell and you need to scale down and minimise costs for a period.
• You are a freelancer and want to share an office space with like-minded professionals.
• You need temporary extra desks whilst your business takes on another project.
The Docks office space is 482 sq ft and includes 5 desk spaces with a communal sitting area. Adjacent to the office are newly fitted kitchenette facilities. The office has a fantastic aspect with views across the developing Pacific Quay district and the historic Govan docks.
Prices & Optional additional costs.
• Each desk is charged at £50 + VAT per week (£217 + VAT per calendar month). There is a 3 month minimum hire and the agreement will be reviewed quarterly. The office spaces are furnished and serviced and the hire fee includes all business rates.
• Wi-fi is included in the hire price for our co-working space, however If you would like dedicated bandwidth, this can be provided at £12.21 per MB speed per month. We have loads of bandwidth available with our massive 1GB Leased Line.
• Each phone is charged at £11.57 pcm.
• All our tenants (including those in The Docks) benefit from reduced rates on our meeting rooms, we encourage all our visitors to use the café facilities too.
• All prices exclude VAT.


For all enquiries please email facilities@filmcityglasgow.com
BACK